Your solution to vacant property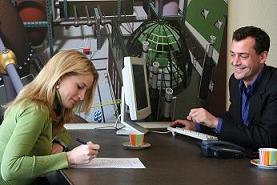 Alvast Property Services Ltd. is a professional organisation that specialises in the management of property during the period that it is empty.
Do you feel the management of vacant buildings is an administrative and financial burden to you? The Alvast Solution means we take that burden from you and at the same time we reduce your risk and your costs.
Our unique solution applies to any property (Commercial, Industrial and Residential) and helps to ensure that the property remains in a good condition, while proactively reducing many of risks inherent to leaving property empty.
Through temporary occupation and regular visits we reduce the risks directly associated with vacancy. This removes the 'empty look' that attracts so much foul play, and functions as an early warning system for any abnormality.
Alvast Property Services Ltd. has recently started its operation in Ireland is and directly related to Alvast in The Netherlands (established in 2000) where we currently successfully service numerous clients including local governments, banks, insurance companies, retail companies and individuals.