How does it Work?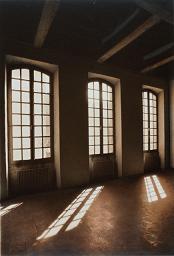 If you are interested we make an appointment with you at your premises.

We will explain the process in detail and within 24 hours you will receive a proposal that ensures your property is taken care of in the best possible manner.

Upon your approval we will proceed to draft the contracts. We will also at this point start the selection process of suitable candidates for Caretakers.

We carefully select 'living areas' within your property. When selecting these areas, we take into account the sensitivity to burglary & vandalism and the most efficient use of energy.

We then appoint the Caretakers who will reside in the living areas for the service period. The Caretakers are specifically vetted for the task which is done with the utmost care to ensure we have the right person to mind your property. A strict selection process with thorough background checks applies.

At the start date of the contract the Caretakers move into the property.

During the service period we perform regular reviews of the premises to make sure all is in order.

At the end of the service period we ensure the premises are returned to you in the condition they were received.